Different Ways to Cook a Turkey
Cooking Turkey in a Pressure Cooker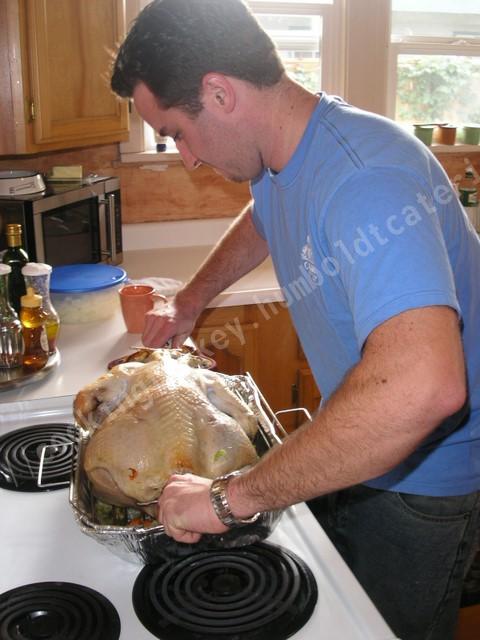 The availability of turkey parts such as breasts, legs, and thighs makes it possible to cook turkey in an old favorite, the pressure cooker. Used since the 1930's, a pressure cooker is a quick cooking, stove-top metal pot with a tight fitting lid bearing a dial or weighted gauge to verify the pressure.

When heated, the liquid converts to steam that, under pressure, can reach as high as 240 °F—hotter than the boiling point. As a result, food cooks in about a third or less time than conventional cooking methods. Because pressure cookers are made by various manufacturers and timing varies at altitudes above 1,000 feet, it is important to follow the manufacturer's instructions. The pressure specified must be kept constant for the recommended time, and the lid must not be removed until the pressure lowers and the pot cools.


This site contains information produced by the US Dept.of Agriculture and compiled by the site owners. We are not responsible for the accuracy or completeness of this information. Layout and site design copyright 2007 quantific.com.

Read About Other Topics: